I have a love for making jewlery and the more I learn the more I want to have creative control over each piece of jewelry I make. I do this by buying handmade from other artists  and making my own components. I love making my own sterling silver ear wires and hoops. I always made them  with 20 gauge half-hard wire so that they are comfortable to wear and not too thick.
When making sterling the wire can be soft which is easy to work with, half-hard which is a bit more sturdy beacuse it has been work hardened or full hard.  For more information on wire read the article Denise Peck, Editor of Step by Step Wire wrote for Jewelry Making Daily.
In this article Denise recommends half -hard for ear wires, but more recently in a tip from Denise,  in an edition  of  Step by Step Wire, Denise recommends  20g  full hard for making ear wires, .
What a differnce it makes using the correct wire, now my ear wires are sturdy and easy to make since the wire is already hard before I start.
Finally, I always finish my wires by using a  a wire rounder  also called a burr cup that I bought from Beaducation.
Please visit Beaducation for a free video on making ear wires.
The greatest benefit of making your own ear wires is the ability to design them in different ways. In this pair I needed to add some bulk to the wire to balance out my design.
Enjoy and let me know how your handmade ear wires come out!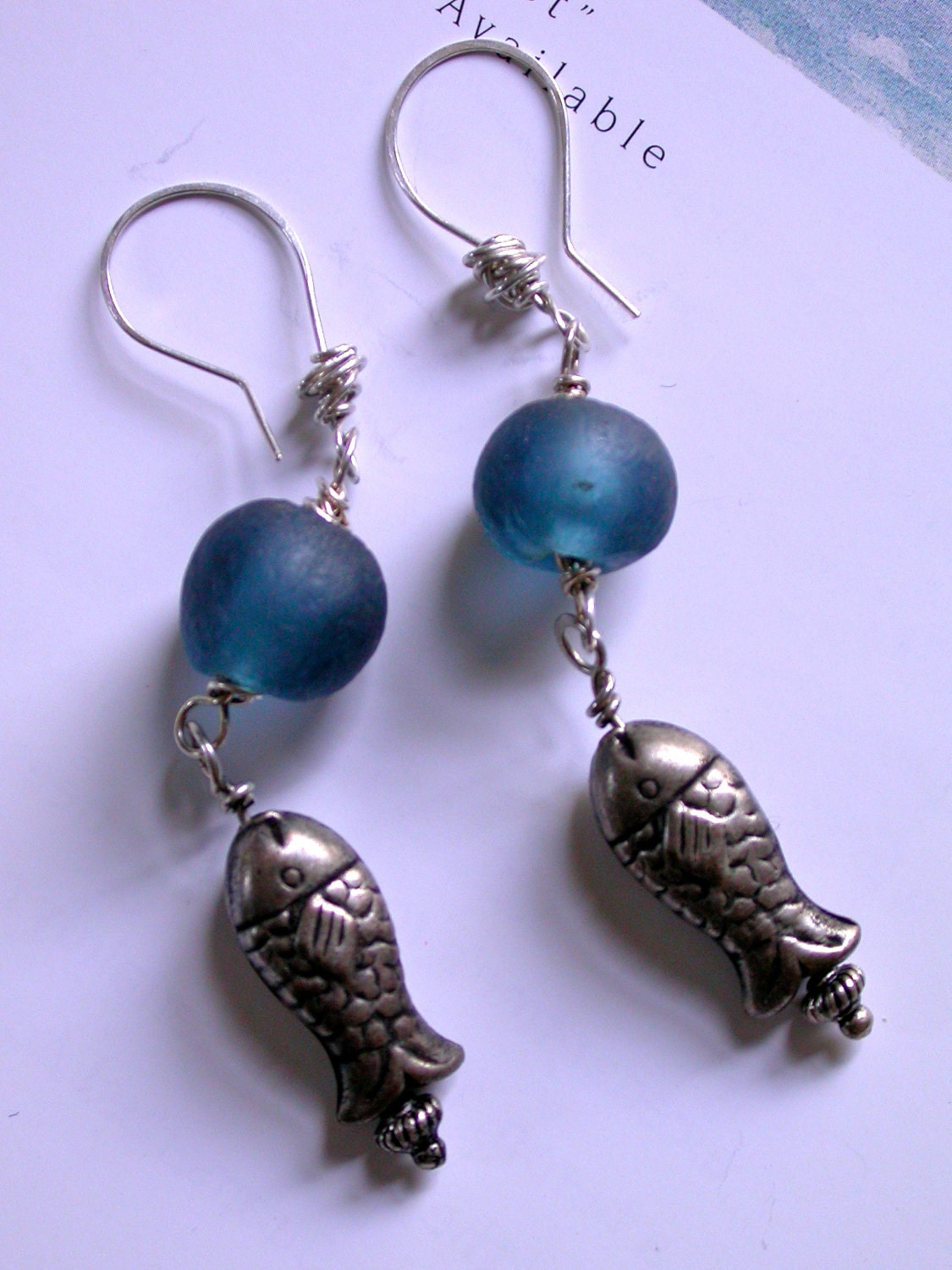 Busy working on Bead Soup today.